I'm sorry to let this one go, but I have some major Les Paul G.A.S. right now and something has to go, and since I already have 3 SGs, this has to be the one unfortunately.
The pictures show it with an EMG 81 and 85; I will
only
be selling it with the original pickups. Once I get people actually serious in buying it, I will remove the EMGs and put the original pickups and electronics back in it, or however the buyer would prefer.
The guitar is in excellent condition. There are no dings, scratches or chips on the guitar, frets have tons of life left in them. The guitar plays, feels and sounds great and doesn't feel cheap like the ones I played at GC recently. I'm the original owner and the guitar was still boxed when I received it.
$515 shipped with case.
$485 shipped without case.
The
only
trade I'd be interested in is a Les Paul of some sort, preferably an Edwards Black Beauty. I can add cash.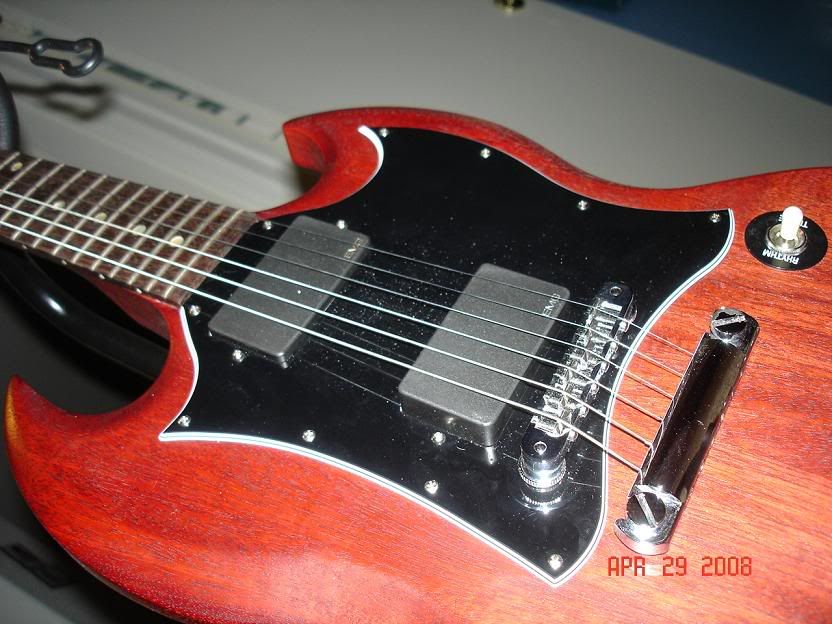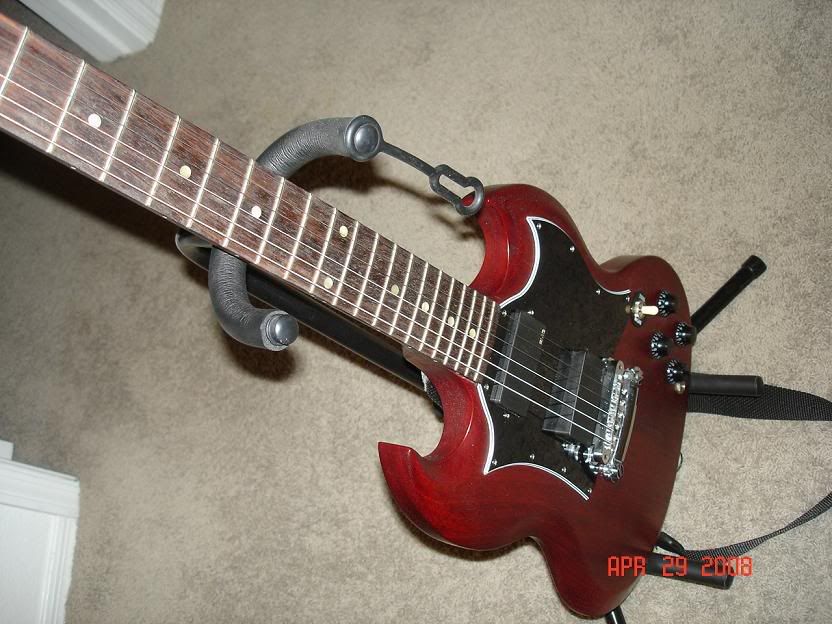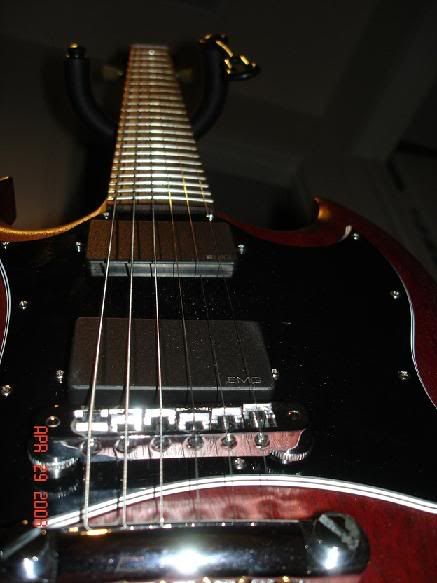 Sorry for the dust, I will clean it up before it's shipped out